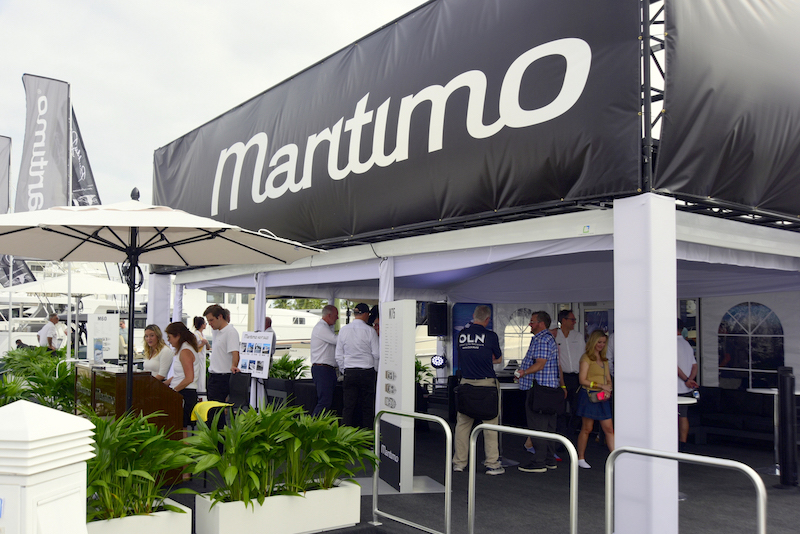 When Australian luxury yacht builder Maritimo Yachts designed and built an entirely new retail customer experience at the recent Fort Lauderdale International Boat Show, they needed one final element to deliver the atmosphere that is key to the brand. Brand Director Simon Stewart recognized the benefit of introducing music within their interior and exterior space to deliver a feeling of relaxation into this world renowned consumer show. By partnering with Tring Live Media, they were able to do exactly that but with licensed, fully curated music as well as their own custom produced ads throughout the five-day event.  
Tring Live Media's technology allows this curated experience to be easily transportable directly to the customer. Our team's marketing expertise in crafting compelling narratives and music delivery technology provided an immersive environment tailored exclusively for Maritimo Yachts. By combining carefully selected, fully-licensed music tailor-made to the environment and meticulously crafted messaging, we set the stage to amplify the Maritimo brand directly to their affluent customers. Click HERE to hear the Maritimo messaging.
"Tring Live Media partnered with Maritimo to provide background music and brand ads for our display. The ads were tasteful and professional, adding value to our brand," said Keith Teynor, Managing Partner Maritimo.
Here at Tring Live Media, we go above and beyond for our customers to create a true individualized experience.  Whether it is in-store audio within the retail environment or curated solutions at special events, we are here to help you grow your brand through elevated customer experiences and engagement.
Contact Bob Bauer, President Tring Live Media to learn how we can help elevate your brand experience.