Point of Purchase Advertising Works
Audio ads on the Tring Live in-store radio network reach every customer when it matters most—when they are making the decision to buy.
Of shoppers who heard retail audio advertisements purchased a different brand of product from their original intent
The number of minutes the average shopper spends in-store without the ability to change the channel
Of shoppers who heard retail audio advertisements made an unplanned purchase
Of shoppers will make an impulse buy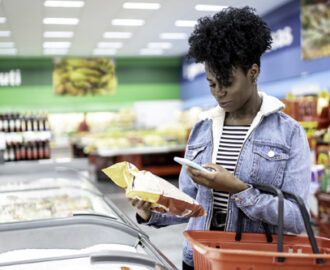 Shape Your Own Retail Ecosystem
Personalization—not just of marketing messages and offers, but also of product recommendations and content—can yield up to 2 percent top-line impact. But many traditional retailers do not optimize their promotions. Think beyond just the traditional, product-focused radio spots. Our award-winning custom content team was created to develop solutions to your brand objectives. Is there a current Out-of-Home campaign that In-Store audio can reinforce? How do we create an audio experience that complements a localized event or holiday? With more than 100 years of content-development experience in film, TV, radio, magazine, and mobile content, our team is able to create an in-store audio experience that enhances current campaigns and becomes a much more powerful part of the overall marketing mix.